Down Foe Whatever - Foe Life Vol 1
$

15.00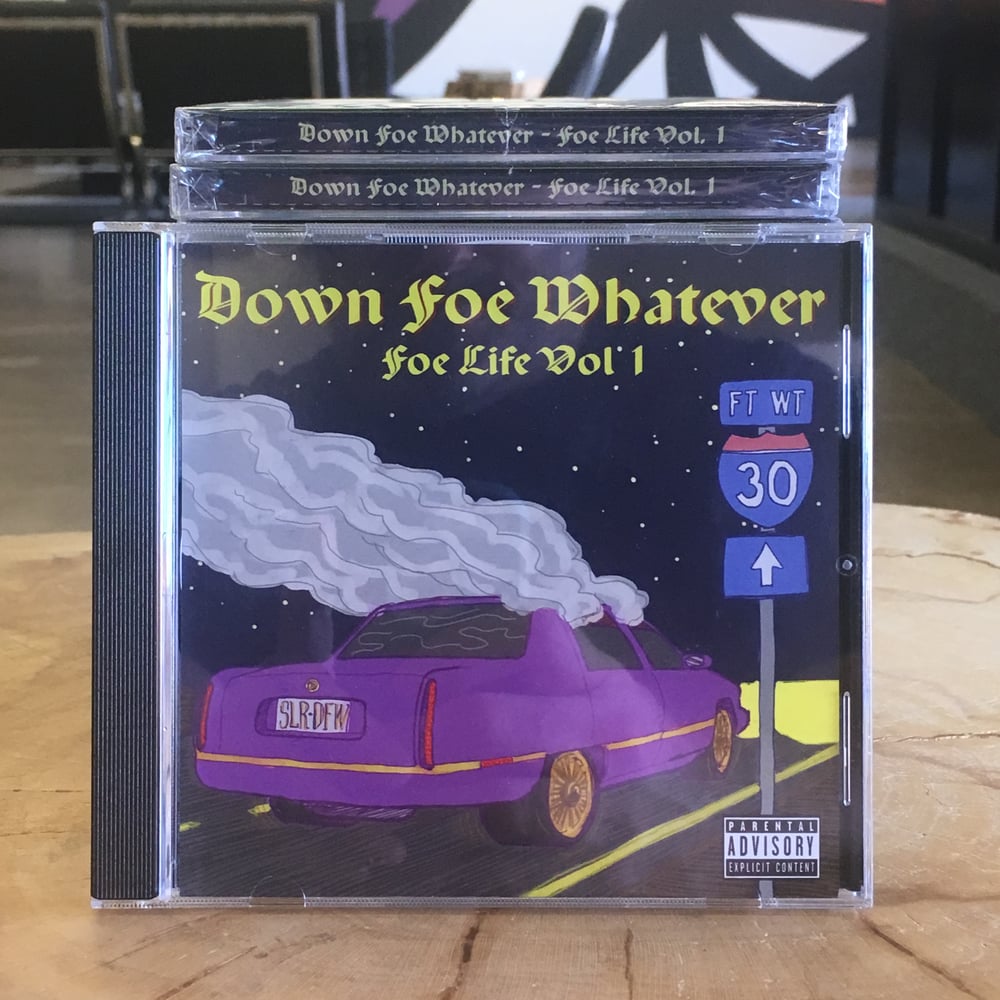 Another unearthed g-funk gem from Dallas/Ft Worth, originally slated for a 2000 release. Foe Life Vol 1 was originally released only on a promotional basis with a handful of copies getting distributed. The remaining press run was lost forever when the label folded and all subsequent copies were destroyed.
With Ft Worth icons One Gud Cide, D.A.P., Young Lac, P.I.G. and Coop MC recording under his Phetamine guise, Foe Life is filled with smooth grooves and hooks that have become a Showin' Love staple.
Check out audio on our SOUNDCLOUD.
Track Listing:
1 Young Lac - So Many Ways
2 T-Bone - Looking Death In The Eye
3 D.A.P. - What You Know
4 One Gud Cide - One Time
5 Ms. Mizery - So Cold
6 Jazzy - Like The Way I Talk
7 El Dogg - Money
8 Folks - I Wish You Would
9 1/2 Oz. - Midnight Massacre
10 P.I.G. - Down To Bust
11 A-Wol - I Love This Sh!#
12 B-Loc - Down Foe Whatever
13 Phetamine - Flippin' Notes
14 Mr. Major - Looney Tunes
15 Buddah - Living Not Easy
16 L.O.D.G.'z - Hating On The Down Low
17 Toiboxe - Same Ole Thang
Shipping is free in the US and a discounted rate of $5.00 outside the US.