P.I.G. - Funky As Many Expected CD & Down To Bust Cassette Tape
$

15.00
Sold out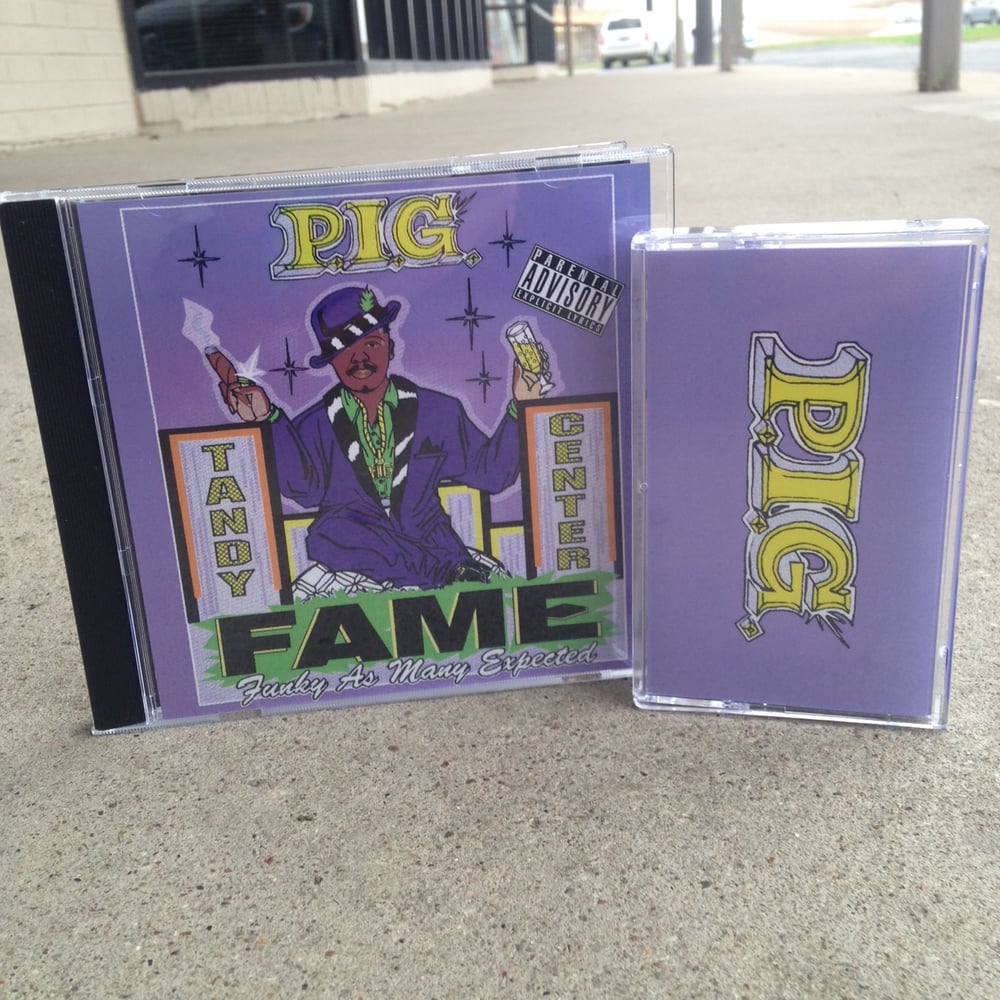 Nearly going unheard for 15+ years, this Ft. Worth stroke of genius is finally seeing a full re-release on Showin' Love Records. P.I.G. was featured on One Gud Cide's 'Terror In The Gulf' from the Look What The Streets Made CD and was set to explode with his solo album set to be released in 1999. CDs were pressed up but never released in stores and most copies were lost forever. Showin' Love is proud to present P.I.G.'s solo album in its entirety, featuring Ernie G on production and a virtual who's who of late 90's Ft. Worth G-Funk, including Twisted Black, Six-2 & 1/2 Ounce.
Check out audio clips on our SOUNDCLOUD page.
There are 2 versions offered- the CD at $15.00 or the CD & cassette tape package at $25.00. Shipping on either is the same price.
Quantities are limited!
Funky As Many Expected
1 Playa's Groove
2 Jack Spree
3 Hustle
4 Going Crazy
5 A Real Lady
6 I Done Said Dat
7 Southside Funk
8 Two Hoes
9 Me And My Styles
10 Nigga What?
11 A Hundred In The Shade
12 As The Rhyme Goes On
13 We Don't Love Ourselves
14 I'm Puttin' It Down
Down To Bust
1 A Hundred In The Shade
2 I'm Puttin' It Down
3 Two Hoes
4 Down To Bust
5 Call Paul
6 Supposed To Be